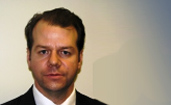 Tom Serong has more than 20 years experience in investment banking and corporate advisory. Tom worked for Morgan Stanley for more than 15 years, in New York, Hong Kong, Australia and Singapore. He worked in Australia from 1998 to 2006, before moving to Singapore. His final role at Morgan Stanley was Head of Utilities and Infrastructure, South East Asia. Following Morgan Stanley, Tom was Head of Power and Utilities for Asia Pacific at Nomura, based in Hong Kong. While in Asia, Tom continued to work on numerous cross border M&A deals into Australia.
Throughout his career Tom has completed more than $35 billion of M&A transactions. In addition to public market and private market M&A, his transaction experience also includes IPOs, leverage and acquisition finance and high yield bond financings. Major transactions that Tom has worked on include: the A$5.3 billion South Australia electricity privatisation; various transactions for Singapore Power including the A$5.1 billion acquisition of TXU Australia, the A$1.4 billion IPO of SPAusNet, A$8 billion acquisition of Alinta; and, the S$12 billion privatisation of the Singapore electricity generation sector for Temasek, the Singapore government investment holding company.
Tom holds a Bachelor of Commerce (Hons) from the University of Melbourne.
Contact: tom.serong@keypacific.com